Family Caregivers
Trained or untrained, CAREgivers Insight improves how you care for your child or your parent. See changes in health conditions and better answer the question, "How's your loved one doing?
✓ Guided Care Aid – Diagnosis based questions guides important issues to monitor
✓ Reduce stress – See and treat potential issues early, before it turns into an emergency
✓ Empowered Care – Alter care daily based on changing health trends
✓ Save time – No more summarizing summaries for doctor appointments
✓ Share insights with family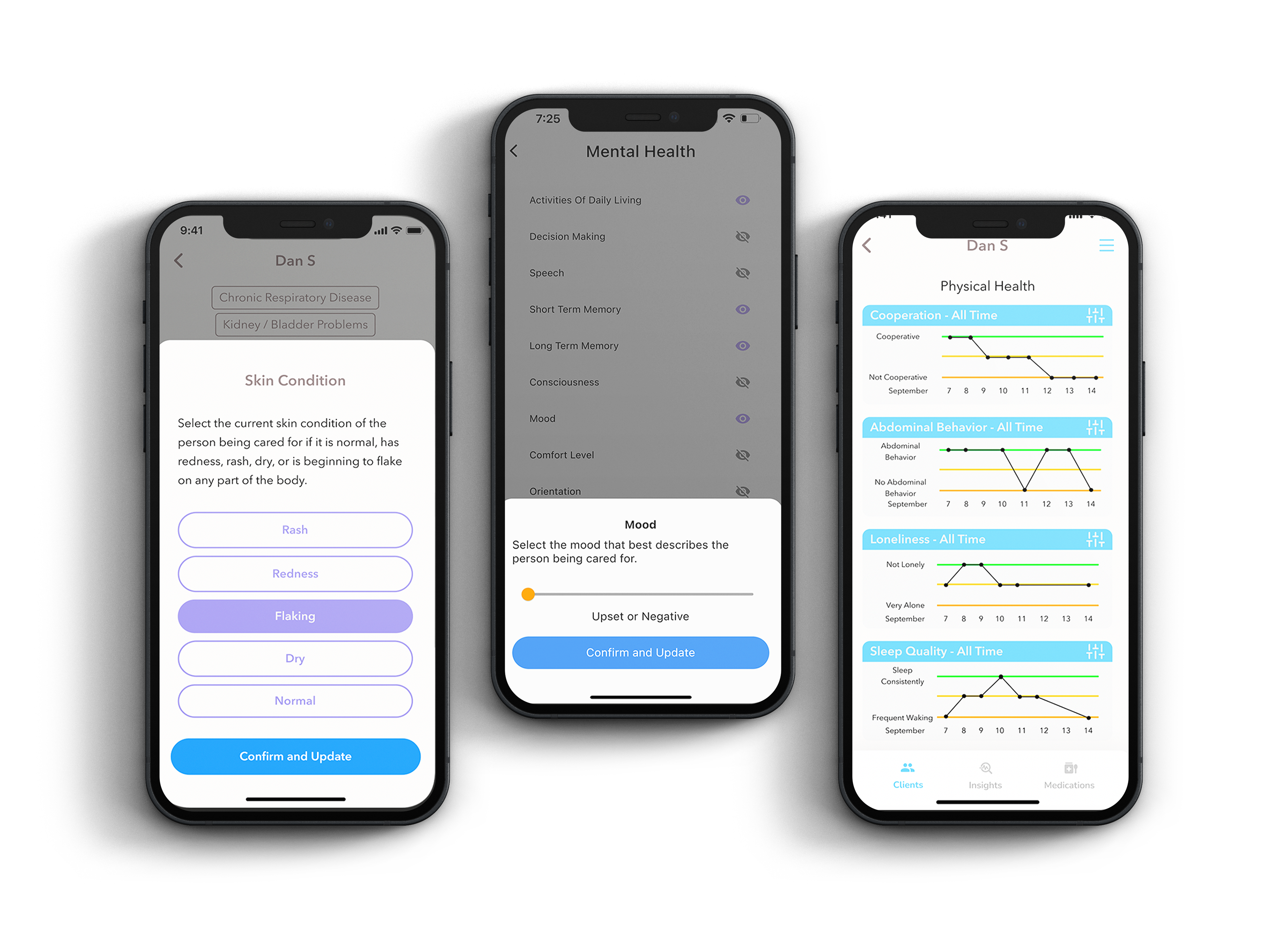 Your loved one's circle of care remains digitally connected, allowing loved ones to readily view health conditions and treatments no matter how far away they are. All family members can quickly interpret graphs and see administered care to reduce the stress associated with not knowing how their loved one is being cared for. CAREgivers Insight empowers everyone in the circle of care so that they can identify health condition changes and take action – anything from talk to one another or call for help from a doctor or Case Manager.
Care Agencies
CAREgivers Insight's friendly guided interface is quick and easy so your staff can focus on emerging health issues. Accessible data gives everyone in the circle of care information to reduce stress and improve the quality of life.
Healthcare Providers
CAREgivers Insight helps track clients' changing health conditions over time to improve overall health. Now you can schedule the right time for therapies and visits while guiding caregivers how to manage current and potentially emerging health issues. Our app creates more capacity while you keep the same number of staff.
Care Facilities
CAREgivers Insight gives families real-time updates on how their loved one is doing. Now, your staff has more time to treat patients with potential health concerns and reduce preventable medical interventions. Improve your staff so they can anticipate and meet the care needs of your residents based on their health situation.