Better Insights, Better Care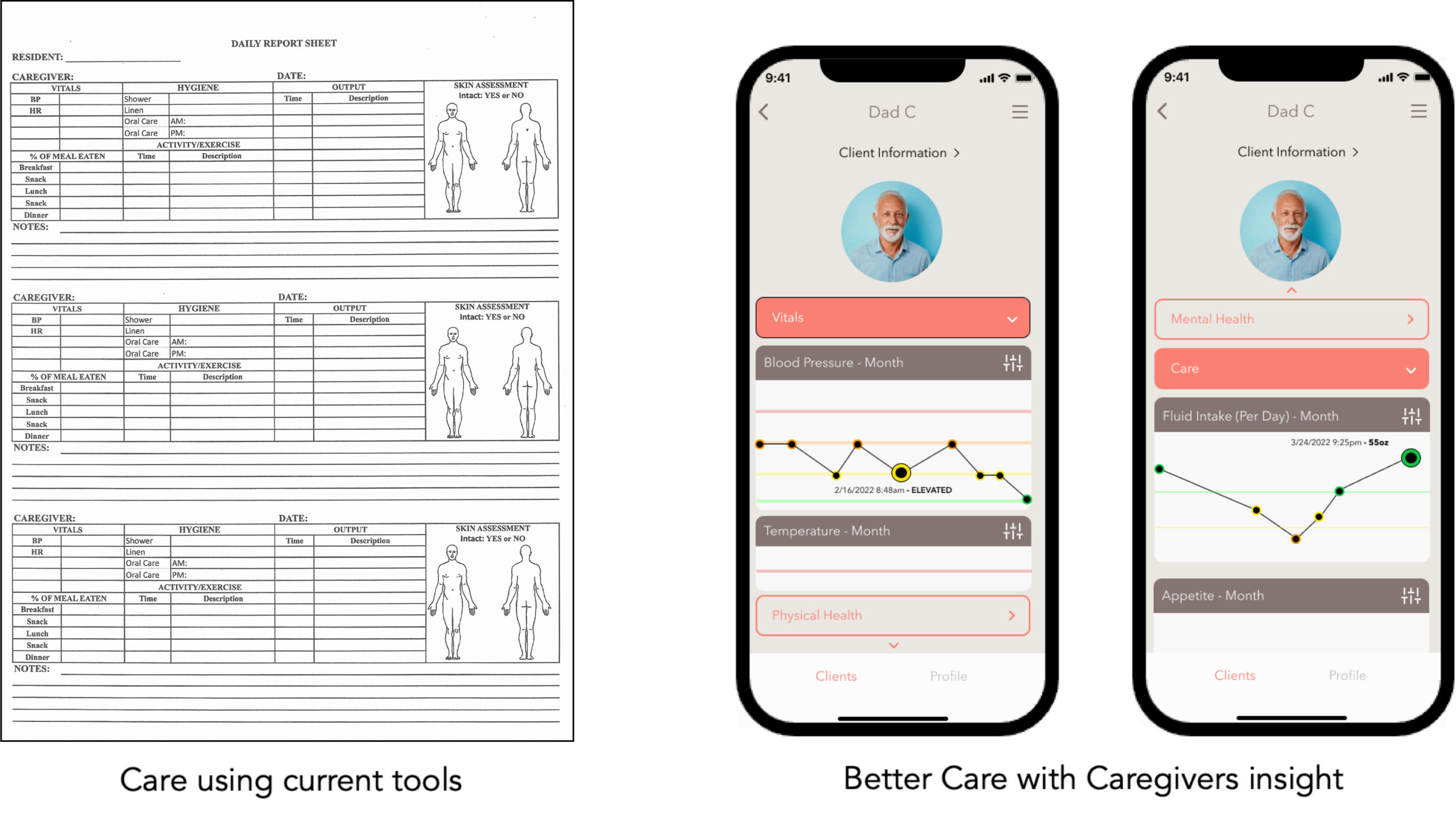 CAREgivers Insight's application allows caregivers to provide better proactive care with better insights. Caregivers answer customized questions based on one's diagnosis, with menu-driven, objective answers. Answers are transformed into graphs showing how they compare to historical baselines. These insights allow caregivers to proactively alter daily care routines.

Recognize and treat potential issues early
Empower caregivers to alter care routines in-real time
Share insights with everyone in the circle of care
No typing or texting summaries
Reduce unnecessary doctor and hospital visits
info@caregiversinsight.com
Data Insights
Family, caregivers, therapists – everyone involved in the circle of care – can see how a loved one is doing at any time.

Real-time insights allow caregivers to adjust and provide appropriate on-going care faster than ever.

Customizable questions and insights paint a complete picture of your loved one's care as well as their physical and mental well-being.

Provides insights of a loved one's condition that can be shared within the circle of care.
Time Savings
Less time calling/communicating with caregivers, more time to care for loved ones.

CGI app collects historical information that caregivers log.

Historical trends and insights supplement telehealth appointments. Caregivers will then know how your loved one has been doing since the last appointment.

Caregivers can focus on relevant aspects of care that need attention and tracking while saving healthcare systems costs and resources.
Long-Term Value
Reduce unnecessary visits to the hospital or doctor.

Historical trending insights will allow for more appropriate, proactive on-going care.

Replace binders and notebooks with an app that goes everywhere you do.
Objective Information
Predetermined values within app interface that include various ranges.
Terminology defined to help reduce personal interpretation.
Our mobile app is easy to use and easy to understand.
Why Choose us
For caregivers, from caregivers.
Caregiving is stressful both mentally and physically. Most of us weren't trained for this, but we're training on the go. And, you don't want something to happen "on your watch". How do you summarize what's gone on for the past day, week, or months when you can barely remember what happened just yesterday? CAREgivers Insight will assist you. No more typing or texting, no more interpretation because it's mobile – you can answer questions on the fly in seconds.
Paper records are bulky and hard to draw conclusions from. Our mobile app makes it possible for everyone to know how your loved one is doing – objectively, in real time. Insights can also be shared with everyone involved in the care of your loved one.
We've minimized biases and interpretation issues through menu-driven, objective answers.
Remove the subjectivity in answering care questions with objective data by a simple click-and-drag data entry method.
Keeping your family
healthy.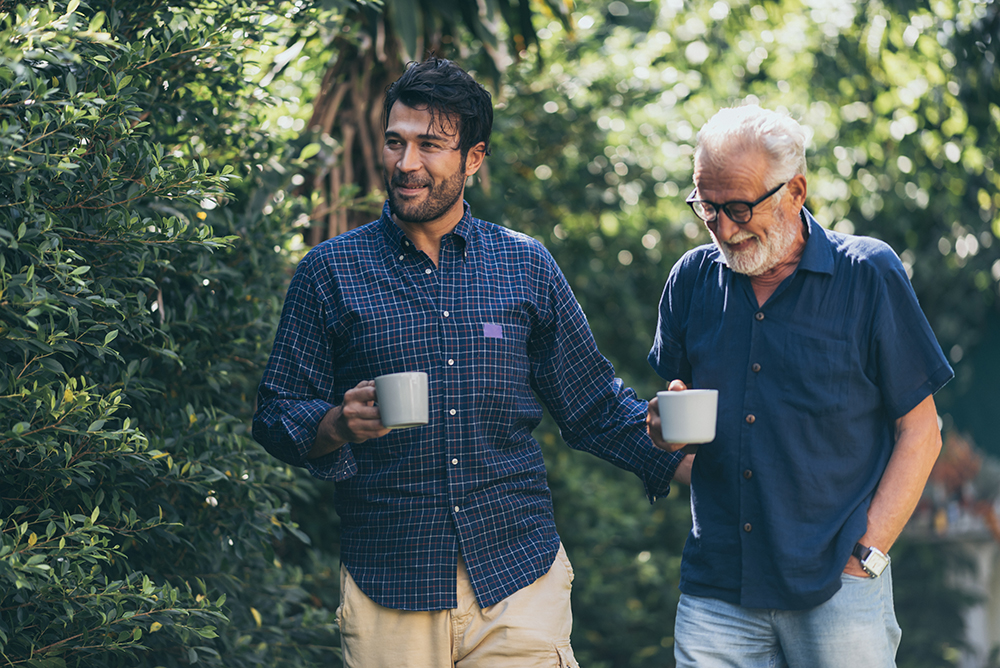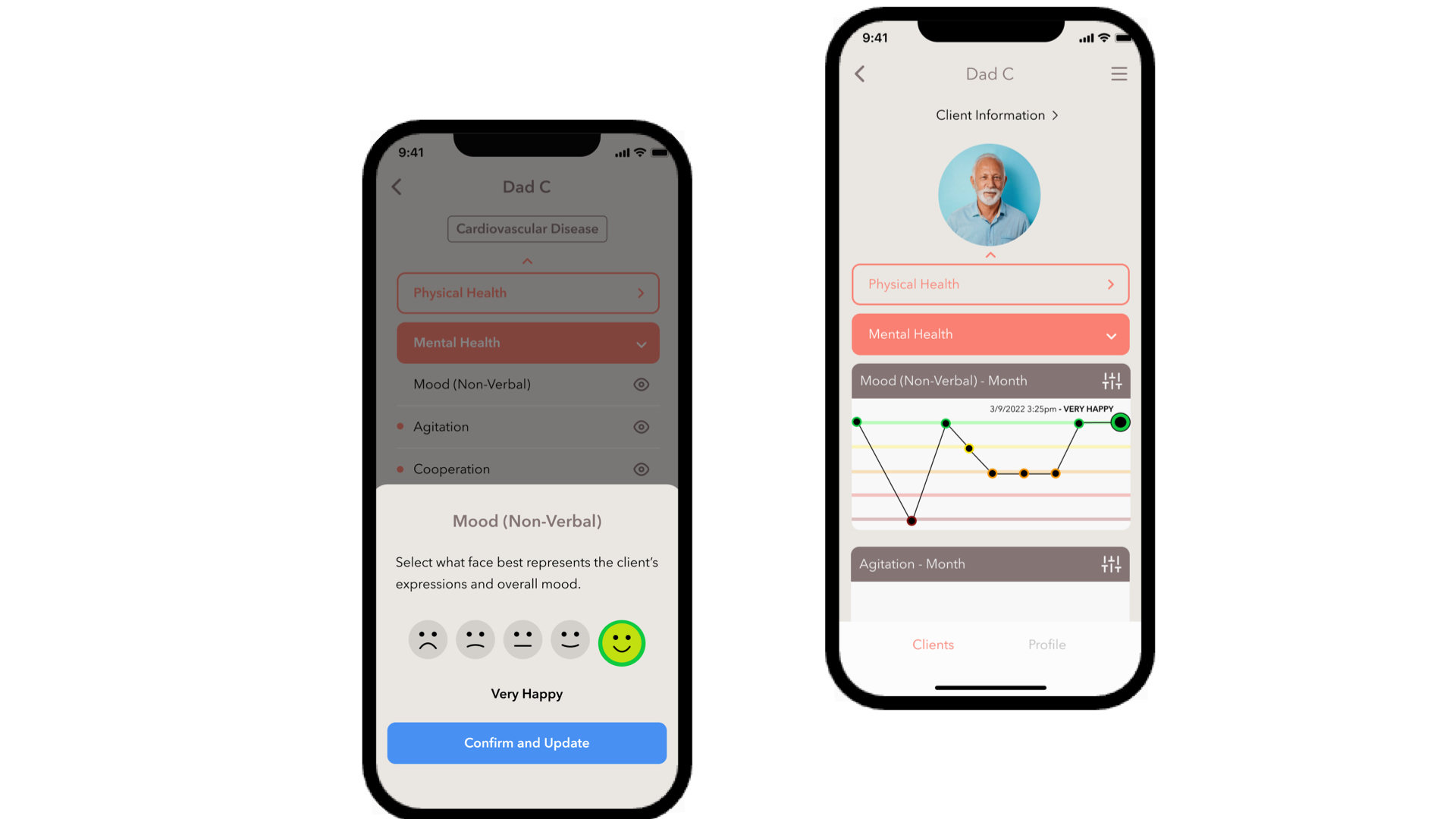 Data Insights
CAREgivers tracks over 60 different insights. You can customize the insights you want to track and make changes to what insights you would like to add or remove at any time. Below are a few of the essential insights that are gathered to improve on-going appropriate care to loved ones and their supporting care team.